Introduction
Honeypot Project X Standalone Edition is the perfect honeypot management system to implement in organizations willing to privide cyberintelligence information to their cybersecurity solutions and professionals. Each single appliance provides a complete honeypot solution.
Features
Honeynet Design
Create Scenarios
Honeypot Virtual Machine or Docker Deployment
Network Manager
Canarytokens setup
Alerts and Monitoring
Enterprise Editon Strategy
A fully high interactive honeynet implementation starts with a good strategy and technical design. Everything managed with Honeypot Project X solution.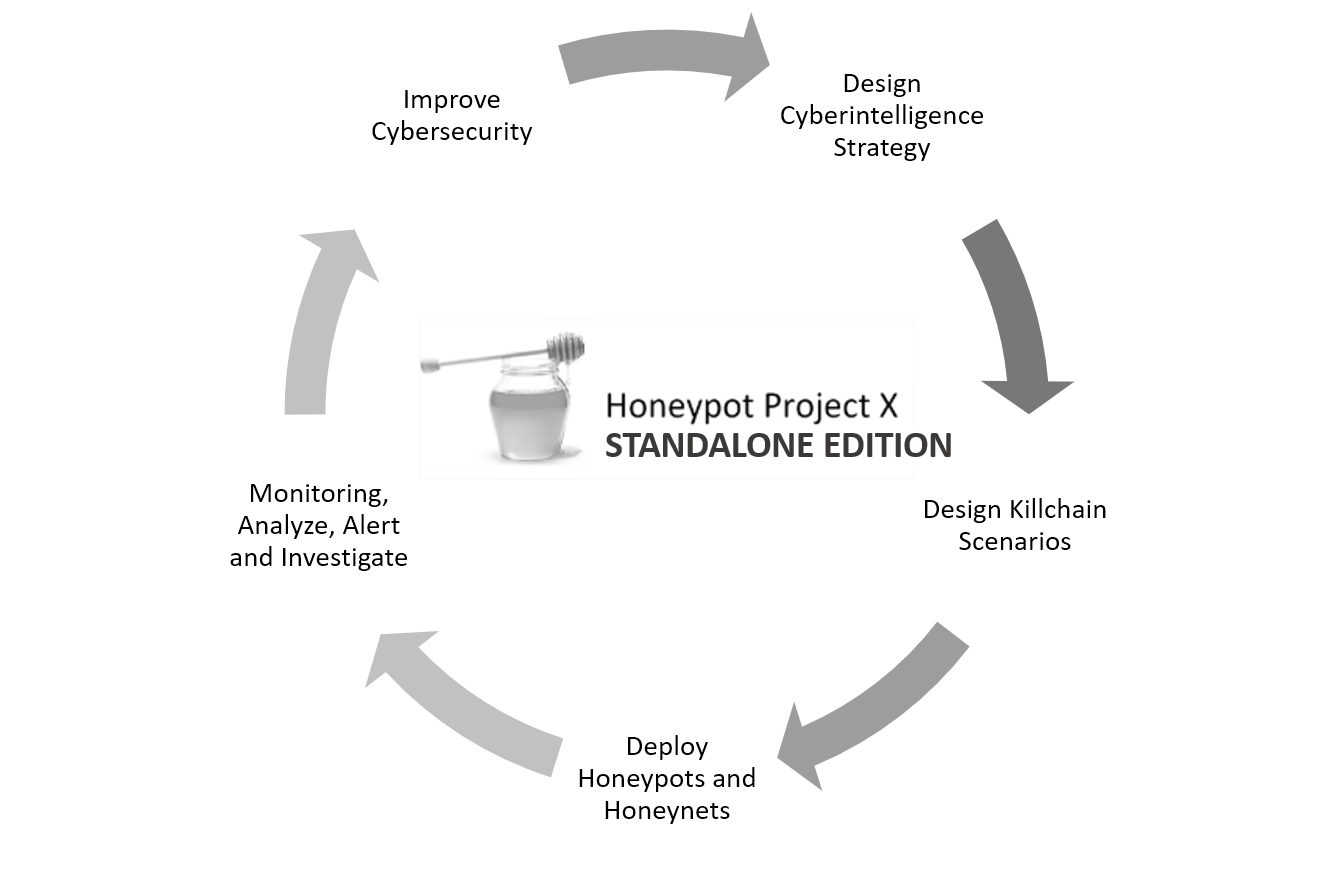 Request Demo AccessStandalone EditionAsk for QuoteStandalone Edition